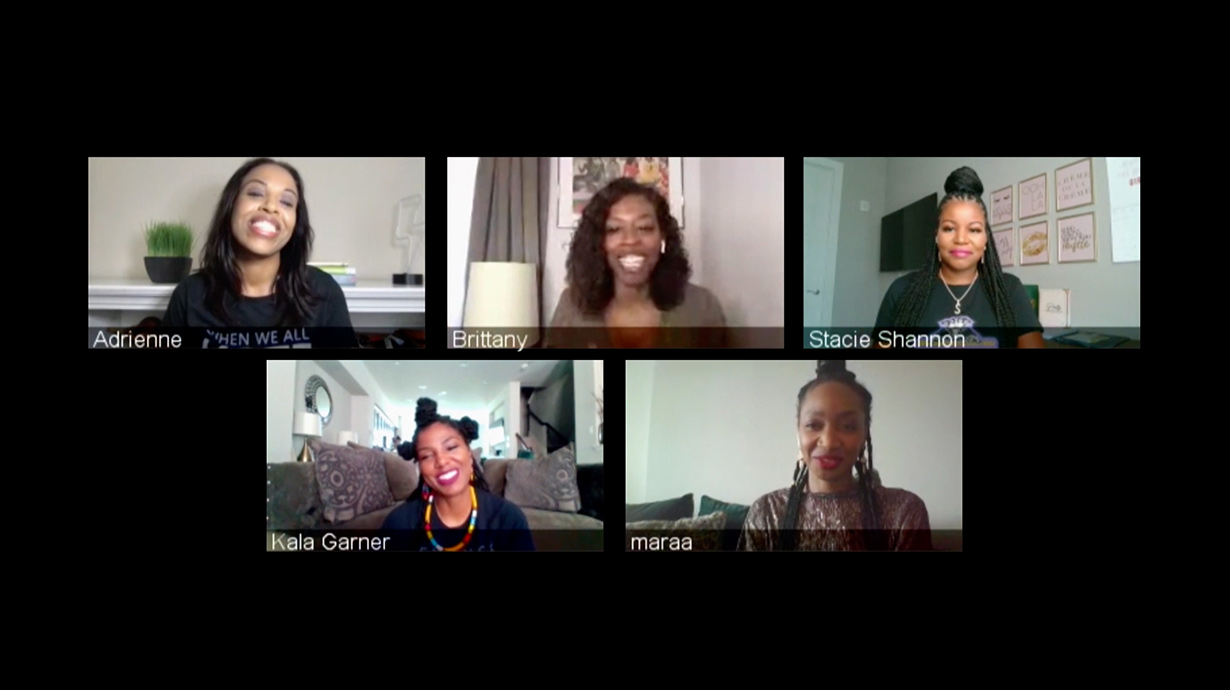 Black is King, a visual album produced, written, and directed by Beyoncé, premiered July 31st on Disney+, reimagining the story of The Lion King by centering on black identity and culture, with powerful imagery and spoken word.
Unified in their love for Beyoncé, but even more so in their joy in seeing Black heritage displayed in stunning and impactful ways, four V Teamers from our BOLD ERG joined BUILD by Yahoo host, Brittany Jones-Cooper, to discuss their thoughts on the film. The group expanded on the film's symbolism and drew connections between the character representing Simba – who eventually reclaimed his throne as king – to be synonymous with the Black diaspora returning to their roots.
"You can't fly forward without knowing where you came from," says V Teamer Kala Garner, citing the Adinkra symbol of Sankofa, which means, "It is not wrong to go back for that which you have forgotten."
At a time where social justice and creating an equitable society at the front of conversation, these discussions are more relevant than ever. We encourage everyone to watch this timely discussion on ancestry as a source of power and pride, recalling inspiring songs from Black Is King and the meaningful themes it addresses.
Dialogue rounded on group appreciation for the film's ability to invoke confidence, anchored in the idea that black lineage has a rich history that should be celebrated and taught.
To join the conversation, you can watch Black is King on Disney+, streaming now.
Related Content
Watch: #Next 20 Episode 3 – American History 101