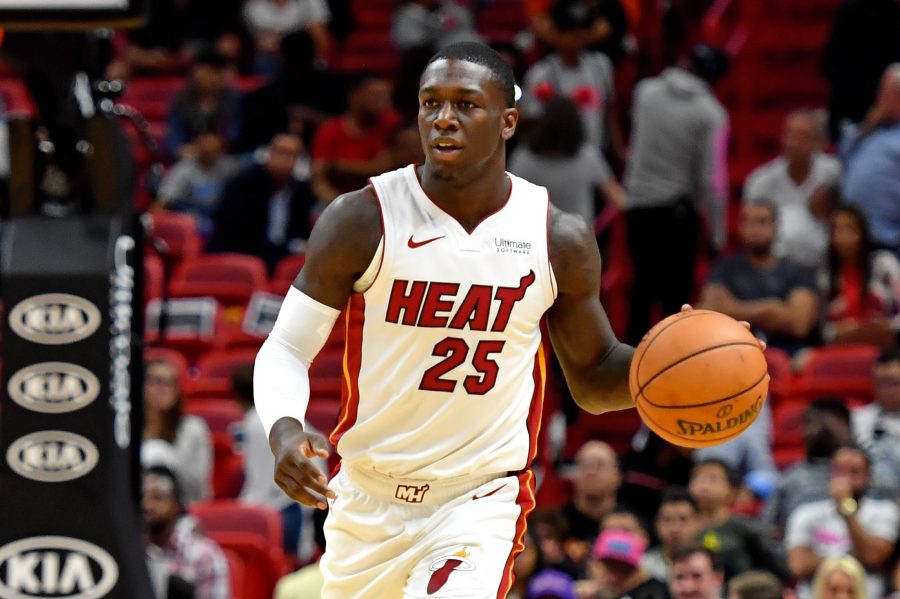 Heat guard Kendrick Nunn has left the NBA's Walt Disney World campus for personal reasons, according to Ira Winderman of The South Florida Sun-Sentinel (Twitter link). His absence isn't related to the coronavirus, Winderman adds.
Any player who leaves the NBA's campus with team approval must test negative for COVID-19 each day he's away, or in each of the seven days prior to his return, in order to ensure he only has to quarantine for four days upon returning. Failing to follow those protocols would result in a quarantine of up to 10-to-14 days.
An absence of a week or more would compromise Nunn's availability for the start of the playoffs on August 17, but Barry Jackson of The Miami Herald tweets that the rookie isn't expected to be gone for long.
Nunn, the Heat's starting point guard, has had an impressive rookie season, averaging 15.2 PPG and 3.3 APG on .443/.356/.840 shooting in 66 games (29.2 MPG). However, he's off to a slow start this summer, with those numbers dipping to 7.8 PPG, 1.5 APG, and .324/.250/1.000 in four games so far.
With Nunn unavailable, Goran Dragic would be the most logical candidate to take his spot in the starting five, but Dragic is battling an ankle injury and is considered questionable for Saturday's game (Twitter link via Jackson). As a result, Tyler Herro could see increased ball-handling duties against Phoenix.