If you are a Japanese traveler considering a trip to the United States your head is in the right place. The diverse landscape of the country gives you the opportunity to see vast cities, sprawling plains, beaches, mountains and natural views witnessed only in America.
The entire country is a hotbed for culture, vacations and sightseeing tours, but tourists coming from Japan may have some questions about visiting the U.S. for the first time, especially when it comes to the legalization of cannabis. Today we are going to examine the marijuana laws in Japan, understand the current state of Japan's cannabis culture and explain what Japanese tourists can expect when visiting America for a marijuana weed vacation. We answer all your questions below!
Marijuana Weed Laws in Japan
Is marijuana or weed legal in Japan?
No, marijuana is illegal in every city and prefectures in Japan.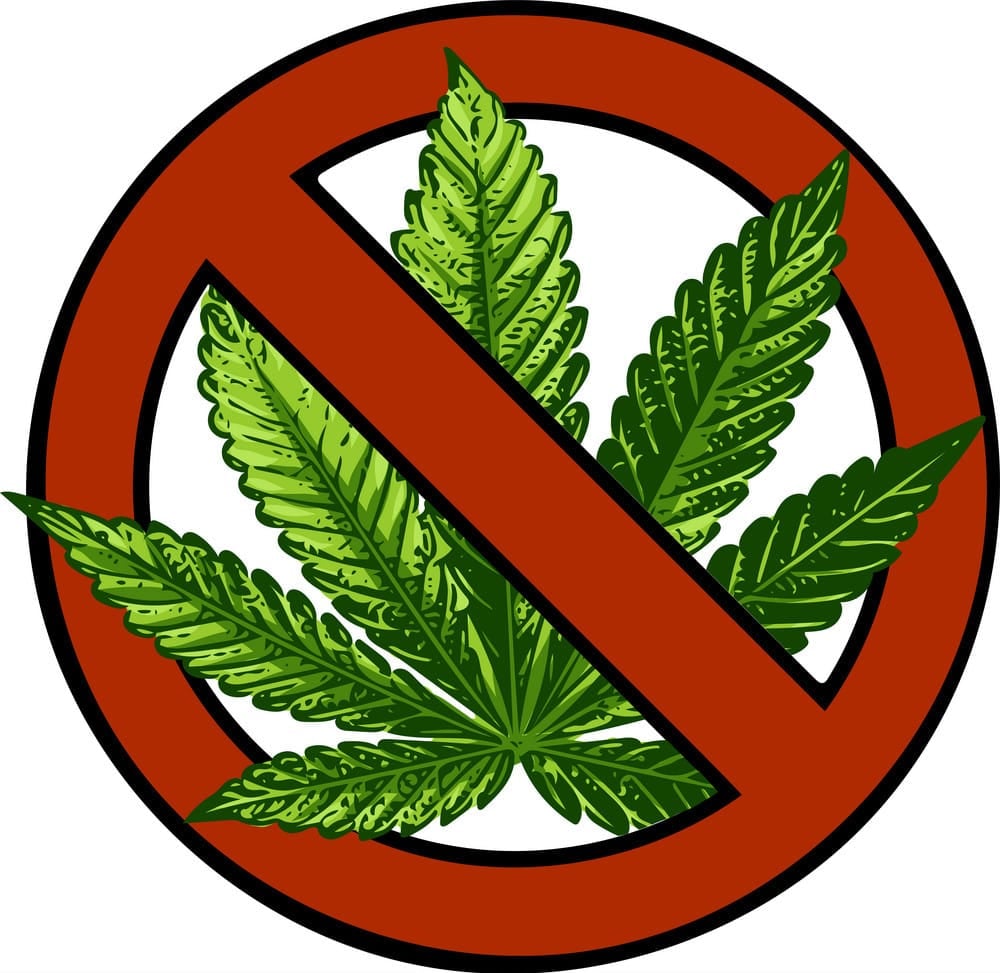 While Japan is well known for many rich forms of recreation, pop-music and alcohol consumption, it's very noticeable that marijuana is not popular. Japanese drug laws, in general, are intense. This is particularly true when it comes to Japanese cannabis laws. Marijuana court sentences are strict and lengthy which leads many people to pass on cannabis altogether.
Marijuana Laws in Japan Explained
The law that prohibits the use of marijuana is known as The Cannabis Control Law (大麻取締法 Taima torishimari hō) of Japan, also referred to as 1948 Law No. 124. This is Japan's national law that dictates whether you can possess, cultivate or exchange marijuana.
The Cannabis Control Law has 252 Articles (Amendments) that outline all the specifics on how marijuana is regulated and prohibited in Japan. There are three main points you need to know when it comes to understanding what the Cannabis Control Law is and how it can impact Japanese citizens and foreign tourists.
Article 1: The term "Cannabis" as used in this Act means the cannabis plant (Cannabis Sativa L.) and its products provided, however, that the grown stalk of the cannabis plant and its products (excluding resin.) and the seed of cannabis plant and its products are excluded from this law.
In layman terms, hemp is okay to produce as long as there is no way to smoke it or get high. Simply, marijuana buds, concentrates or resins are strictly illegal and are punishable by law.
Article 4: It is prohibited for any person to commit the following acts:
(i) importing or exporting Cannabis;
(ii) treatment with medicines manufactured from Cannabis or distributing it for treatment;
(iii) receiving treatment with medicines manufactured from Cannabis;
(iv) advertising Cannabis.
Article 24:
(1) A person who, without due cause, cultivates Cannabis, imports it to Japan or foreign countries or exports it to Japan or foreign countries is punished by imprisonment with work for no more than seven years.
(2) A person who commits the crime in the preceding paragraph for profit is punished by imprisonment with work for no more than ten years or, in light of the circumstances, may be punished by imprisonment with work for no more than 10 years and a fine of no more than 3,000,000 yen.
(3) A person who, without due cause, carries, receives or transfers Cannabis is punished by imprisonment with work for no more than five years.
The only way you can possess marijuana in Japan is if you apply and are given a license from the government to be designated as a cannabis handler, cannabis researcher or cannabis cultivator. But don't get your hopes up, because very few people or companies are even allowed to get their hands on this type of license.
So in short, if you're a citizen or tourist and get caught with marijuana in Japan, you can expect to go to prison for two to ten years depending on the crime and will receive a hefty fine with very little exceptions.
Cannabis Culture in Japan
What is Japan's cannabis culture like?
Because of Japan's strict marijuana laws, the cannabis culture in Japan is scarce. That doesn't mean that the Japanese don't like consuming cannabis. Let's be real. A majority of the world enjoys marijuana in some form but since cannabis-related arrests in Japan come with a 99% conviction rate, often accompanied by several years in prison, the majority of citizens tend to play it safe. In other words, edibles or legalization of cannabis in Japan is not a likelihood for the near future.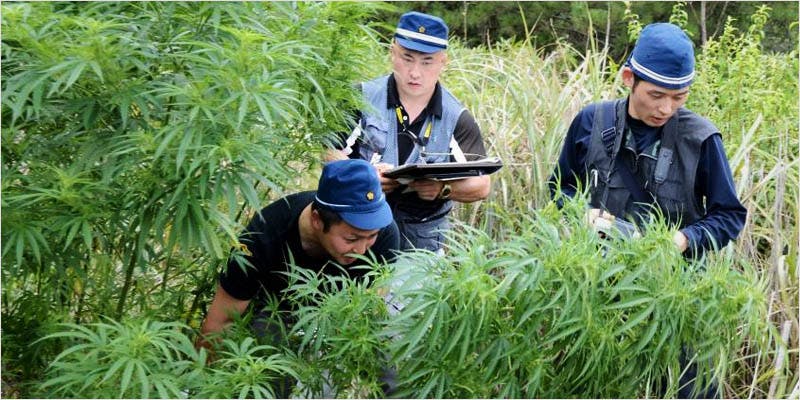 If a tourist gets caught with even a small amount of marijuana, they will be deported and banned from entering the country again. Even in the last couple of years, there have been several high-profile cannabis-related arrests in Japan's entertainment industry. Japan's marijuana laws are no joke and you shouldn't take your chances.
Even in the last couple of years, there have been several high-profile cannabis-related arrests in Japan's entertainment industry. Japan marijuana laws are no joke.
What about CBD in Japan?
Even with the strict laws in mind, it isn't all bad. There are many cannabis byproducts all with their own legal classifications. Hemp, as well as a variety of different cannabis oils that are popular in the U.S., are readily available in Japan.
Cannabidiol (CBD) without THC is classified as a health food in Japan. Cannabis laws currently apply only to the flower and seeds of the plant so any other byproduct is currently allowed.
For people living in Japan, this is great because there are lots of positive health benefits associated with CBD. Studies have shown the CBD can reduce inflammation, lowered rates of depression, insomnia, and even anxiety. But CBD does not get you high or provide you the euphoric feeling cannabis is known for and this can be a real bummer for Japanese citizens.
Japanese Cannabis Tourism in USA
Now that you know there's no chance of consuming cannabis in Japan, I'm sure you'd like to learn where you can consume cannabis safely and legally. There are lots of different ways to maximize your cannabis experience in the United States. It all starts by choosing the right places to go. So first off, let's figure out how to get you to the U.S.
Visiting, Traveling & Vacationing in America from Japan
How long does it take to travel from Japan to the USA?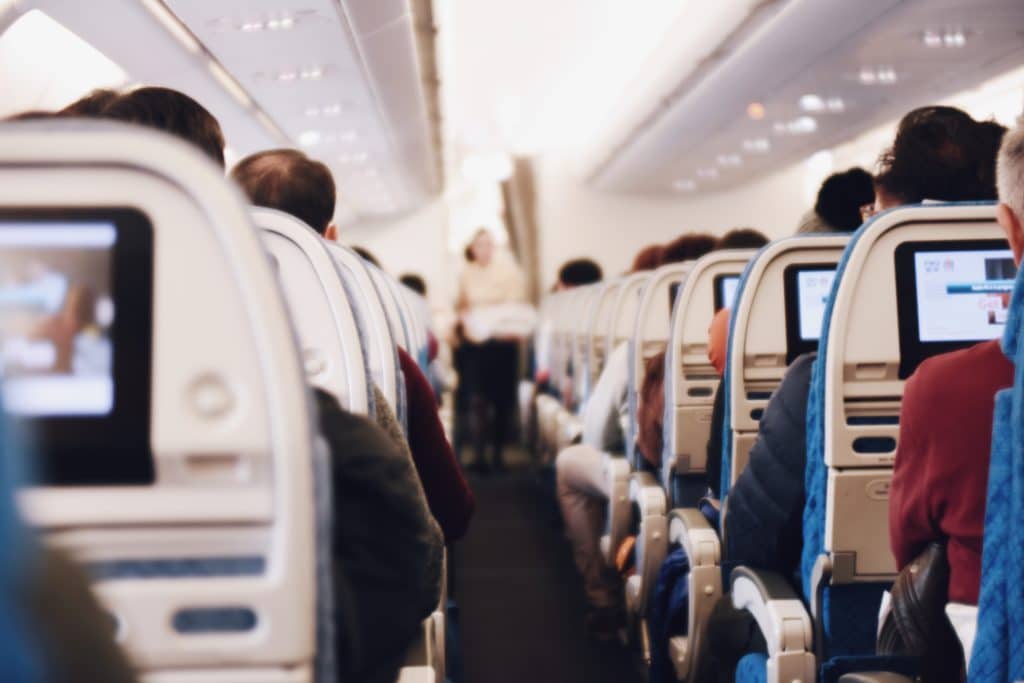 Travel time is always something to think about when planning your next vacation or adventure, especially one that is overseas. Getting to the United States from Japan is easier now with modern-day air travel. The flight time can take anywhere from 14-40 hours depending on how many layovers you encounter.
Why do Japanese tourists like visiting the United States?
There are lots of good reasons why people are visiting the United States from Japan. Across America, there are countless places to enjoy great food innovations, diverse landscapes, and now that marijuana legalization is thriving in 11 states and Washington D.C, tourists can enjoy smoking a wide-range of cannabis strains and delicious edibles.
Where should I visit in America?
When going on your USA vacation, you'll get the chance to see a variety of different cultures and natural beauty no matter what part of the country you visit. If you want to get a real feel for the country, consider several stops. Denver Colorado for its mountains, skiing and art.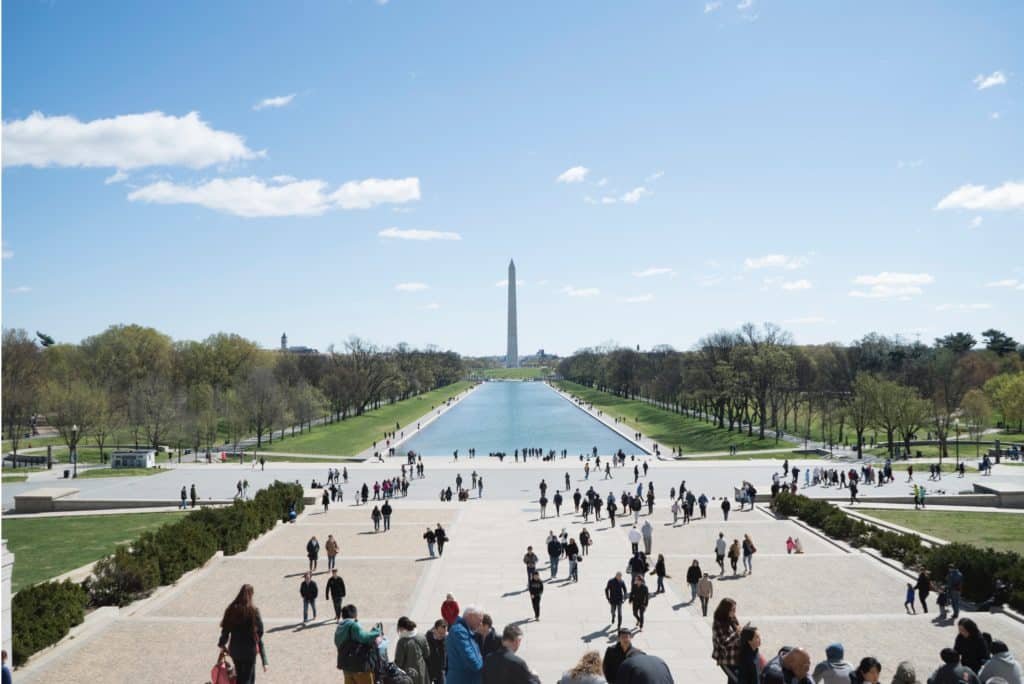 Washington DC for its history, its museums, its gravitas. San Francisco and Los Angeles California for their beaches, their culture, their celebrities. Las Vegas, Nevada for the shows, the gambling, the excitement.
Take time to acquaint yourself with the areas you travel and try to stay at each location for at least a week because you won't fully grasp what a cities' or states' culture is in a day or two.
America has so much adventure and scenery to offer as you enjoy your USA travel.
Today we will discuss all the ways that you can maximize your time in the United States so read on!
USA Marijuana Tourism
As a result of the difference between how the U.S. and Japan approach marijuana laws, there is a big market for marijuana tourism in the United States. We have our own tumultuous history with cannabis but as time progresses and lawmakers become more malleable to the idea of legalized weed, we continue to see more and more states go green.
While cannabis still isn't legal everywhere in the country, there are more and more safe spaces where you can walk right into a store and leave with a bag of top shelf kush. No prison sentences, no risk of any kind to blow your buzz.
Hopefully one day there will be a powerful enough Japanese cannabis legalize movement for us to see real change. Until then though, there are lots of different places you can visit in the United States to enjoy marijuana without hesitation; Colorado, California, Nevada, Oregon, or Washington to name a few.
Don't wait for Japanese marijuana laws to slacken. Head on over to the United States for a robust tour of our green cannabis culture.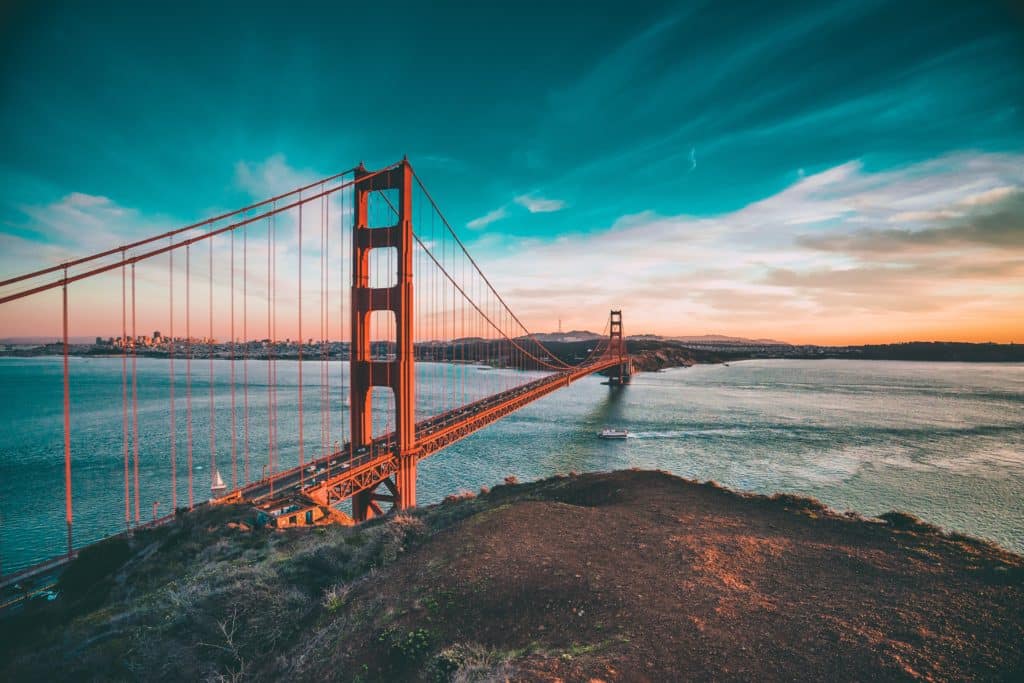 One more thing to keep in mind for the Japanese tourist considering marijuana in America. Technically speaking, the Japanese government still considers cannabis consumption abroad a crime. However, unless you get arrested out of the country for a marijuana-related charge it will be virtually impossible to prove.
The solution? Stick to the legalized green states, and you shouldn't run into any problems.
Best places to consume cannabis in the United States
Without question, the best places to consume cannabis or marijuana in the United States are places where it is legal. USA vacations offer broad access to the plant for the simple fact that the country is constantly expanding its marijuana rights.
Your best bets are to stay in places like Denver, Colorado, San Francisco or Los Angeles, California where laws are well established, and there are plenty of cultural and recreational opportunities to take advantage of.
U.S. Cannabis Tourism Started in Denver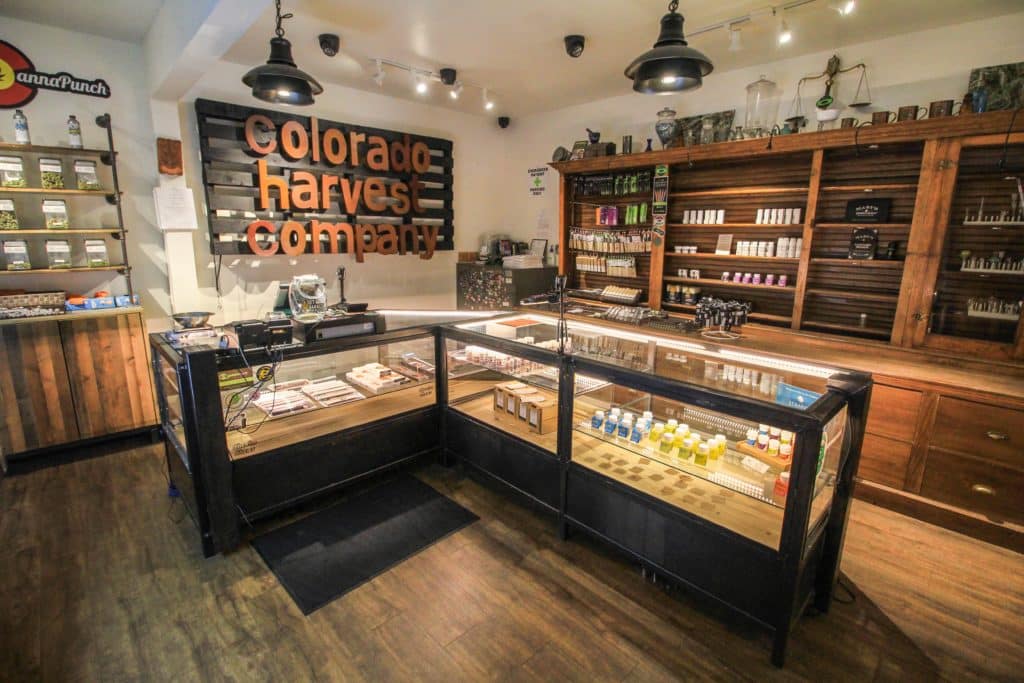 Denver is the number one and main destination for marijuana tourism in the United States since they were the first to legalize and have been lenient to the use of cannabis for a year.
Once legalization hit in 2014, tourism in the Denver area went full steam ahead and flourishes in the city today. Colorado Cannabis Tours were the first tourism company in Colorado serving cannabis enthusiasts from all around America and the world.
Other than Amsterdam, there is no other place that has this type of cannabis experience possible. Denver was the first place in America to host 420 events and concerts such as the World-Famous Cannabis Cup and Mile High Festival. The Cannabis Cup had always been held in Amsterdam, but in 2011 High Times brought it to Denver.
Check out what is happening during this year's 2020 Colorado Cannabis 420 Week in Denver.
California, America's Next Cannabis Tourism Hub
Other states like California are trying to catch up, but Colorado had been fully legal for 4 years longer.
California was known as the medical marijuana hub since the 1996 California Proposition 215 passed, but now that legalization went into full effect on January 1, 2018, California is now growing as the next cannabis tourism spot to visit.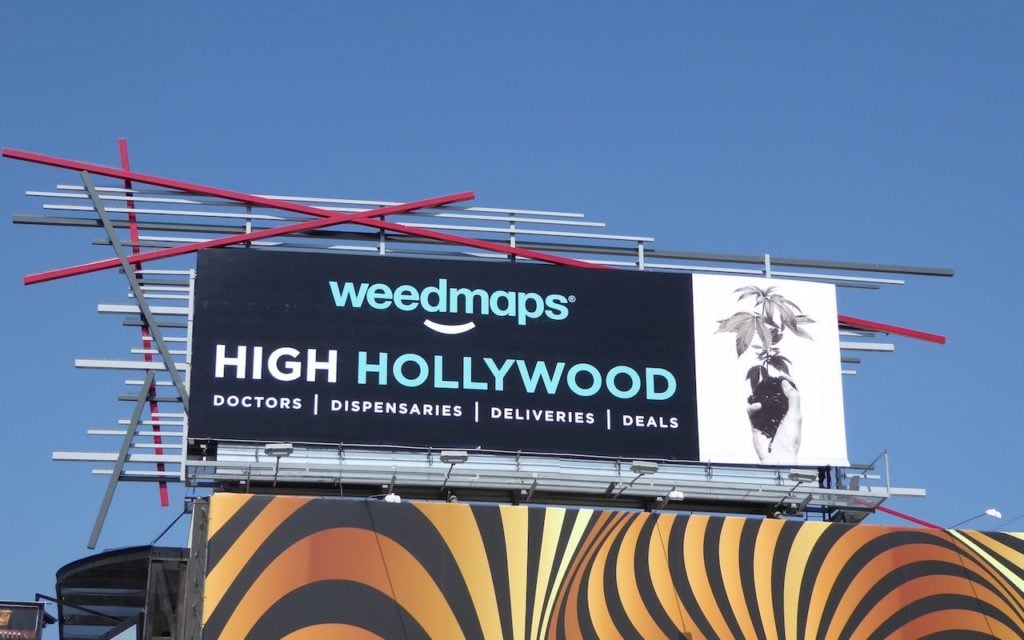 Popular destinations in California include San Francisco, Oakland and Los Angeles where cannabis billboards and green + signs can be seen along almost every street. Cannabis Tours have a number of adventures you can take part in on your next California weed vacation.
What to expect?
Marijuana laws in legal states are fairly generous but there are some things to keep in mind as well. It's not a free for all so you need to be mindful of where when and how you consume cannabis.
For instance, public consumption, for the most part, a no-no. For example, you can probably get away with smoking cannabis on the boardwalk of Venice Bench, but it isn't recommended because public consumption is "illegal". So you shouldn't walk down main street with a joint in your mouth, puffing smoke and expect people or law enforcement to be okay with it.
Your best bet will be to find a marijuana 420-friendly hotel or rental unit where you can go to safely roll up and consume cannabis. Or another option would to visit a local dispensary and pick up a cannabis oil vape pen so you can puff discreetly and without the smell.
It is important to note that you can't operate a vehicle under the influence or transport marijuana in anything other than a sealed bag.
For the most part, the rules are all pretty simple and straightforward, so be sensible and follow them.
What type of cannabis services or experiences are offered?
Maybe you are the type of stoner that likes to stay active. If so you will find that there are plenty of services available that will help you maximize your experience.
That in mind, let's spend a little bit of time breaking down all of the exciting cannabis-related opportunities you will find in the green states.
Cannabis Tours
One of the best ways to get introduced to the cannabis culture where you are visiting is to take part in a 420 friendly cannabis tour.
These American adventures give you the chance to see everything from marijuana dispensaries to major outdoor and indoor grow farms and even a journey through the hash extraction process.
Check out one of our top three cannabis locations and tour packages:
Denver Cannabis Tours
420-friendly limousine
420-friendly lounges
Attend glass blowing demo
Marijuana samples
Brewery & grow facility tours
Hemp farm and CBD class
Medicine Man Denver grow tour
San Francisco Cannabis Tours
Wine and weed tour
Oaktown cannabis tour
Oakland Cannabis Creative
Las Vegas Cannabis Tours
420-friendly hotels
Sin City cannabis tour
Las Vegas exclusive grow tour
Hop on Hop off a 420-friendly party bus
420 Friendly Classes
If your American cannabis tours left you with an itch for more cannabis-related recreation, then you are in luck. There are plenty of cannabis-related classes in the local area that gives you a great opportunity to explore new hobbies with a healthy side of marijuana.
Take a look at these various cannabis classes:
Puff Pass & Paint
Puff Pass & POTtery
Puff Pass & Pamper
Cannabis cooking
Cannabis-infused dinner party
Cannabis karaoke night
Pipemaking 101
420-Friendly hospitality services
If you are in need or want of some hospitality services, then you are in luck. There are many options to take advantage of when visiting a legal marijuana state. For example, our 420 friendly airport pickup will meet you when you get off the plane and even stop at a dispensary on the way to your hotel.
And as you go about your American tours make sure to book 420 friendly hotels at each of your stops. At these locations, you will be able to spark up in your room or outside while remaining in the good graces of the hotel.
Booking a Tour or Group Event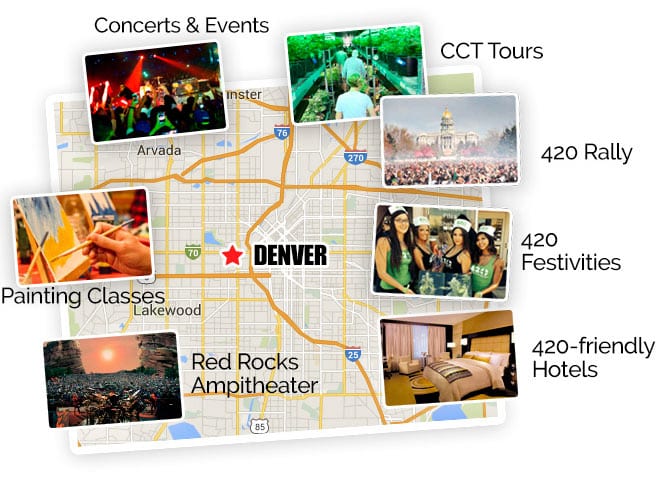 So, now that you know what the USA marijuana scene is all about, why wait? With all the opportunities available, it time to have a lot of fun with a legal joint in your hands.
The good news is that getting yourself set up is really pretty simple. To get hooked up with the tours and amenities that we've discussed today, simply contact us here for easy online booking. Or maybe you want to be picked up at the airport in a 420-friendly vehicle and that's not a problem either.
If you need more information call us at 303-420-TOUR(8687) to speak with one of our customer service representatives. We have professionals that speak both English and Japanese so you should have no trouble getting all of the information that you need to make this trip a success.
Considering a trip with a large group? Great! Parties of ten or more are eligible for a discount for groups so invite all of your friends and head on over to the United States for a great time that you won't forget.
One last thing to mention: if there is a service or opportunity you would like to see that we haven't mentioned, feel free to ask. Every traveler is a little bit different which is why we also provide custom packages to ensure you enjoy the exact experience you are looking for.
And of course, if you have any questions at all, get in touch with us and ask. We will contact you promptly with the email or phone number you provide to make sure you get the experience you are looking for on your trip.
ARTICLE RECAP
Marijuana is illegal in Japan.
If caught with possession of marijuana in Japan, you should expect a big fine and a prison sentence from two to ten years depending on the type of crime charged.
There are cannabis cities and tours created specifically for Japan citizens who are looking to enjoy marijuana in America. Call 303-420-TOUR(8687) to learn more.
Featured image photo credit: Arnold Gold / Hearst Connecticut Media
Austa Anderson
Austa is a writer and editor based in the Denver and Southern California areas who specializes in the emerging Cannabis space. Austa specializes in hemp, cannabis, psychedelics, marijuana tourism and their impact on global marketplaces and culture.
Latest posts by Austa Anderson
(see all)