Tinctures are marijuana extracts that bring about a fast onset of effects. Now, you can make your own cannabis tinctures at home easily without spending too much time in the kitchen with the help of your 420 med card. No matter whether you want to use marijuana for anxiety, pain, depression, or other medical benefits, you can make customized, fresh tinctures for your specific needs.
So, how to make tinctures at home? Read on to learn everything from the complete DIY process, using tinctures, and more.

Making Cannabis Tinctures at Home
Marijuana tinctures are easy to make, and the preparation process doesn't create a mess in your kitchen. Moreover, you don't require a lot of ingredients. All you need is a jar, marijuana (with the help of your 420 med card), and alcohol.
Options Available For You
There are many ways to make tinctures, allowing you to choose what suits you the best. People usually use vodka for making these cannabis extracts. However, if you aren't an alcohol lover, you can use vegetable glycerine. Let's explore these options-
Alcohol as a Solvent
Tinctures made from alcohol as a solvent have a fast action. This is because alcohol can reach the bloodstream quickly. In the tongue, a lot of capillaries are available, which absorb alcohol. When you place small drops of a cannabis tincture on the tongue, your body doesn't digest the extract. Instead, marijuana enters the bloodstream, thus delivering therapeutic effects.
Another benefit of alcohol-based tinctures is that they are highly potent. That means, by consuming just a few drops, you can hit the sweet spot.
Glycerin as a Solvent
Glycerin is an amazing alternative to alcohol for making tinctures, especially when you have children at home. It is a plant-based solution, which doesn't deliver intoxicating effects as alcohol. However, the glycerin-based tinctures aren't as strong as alcohol-based tinctures. What does that mean? You have to take a stronger dose to feel the same effects as alcohol-based tinctures. Additionally, glycerin doesn't bind properly with THC.
For making glycerin-based tinctures, glycerin is diluted 1:4 with water, which is good for mucus membrane linings.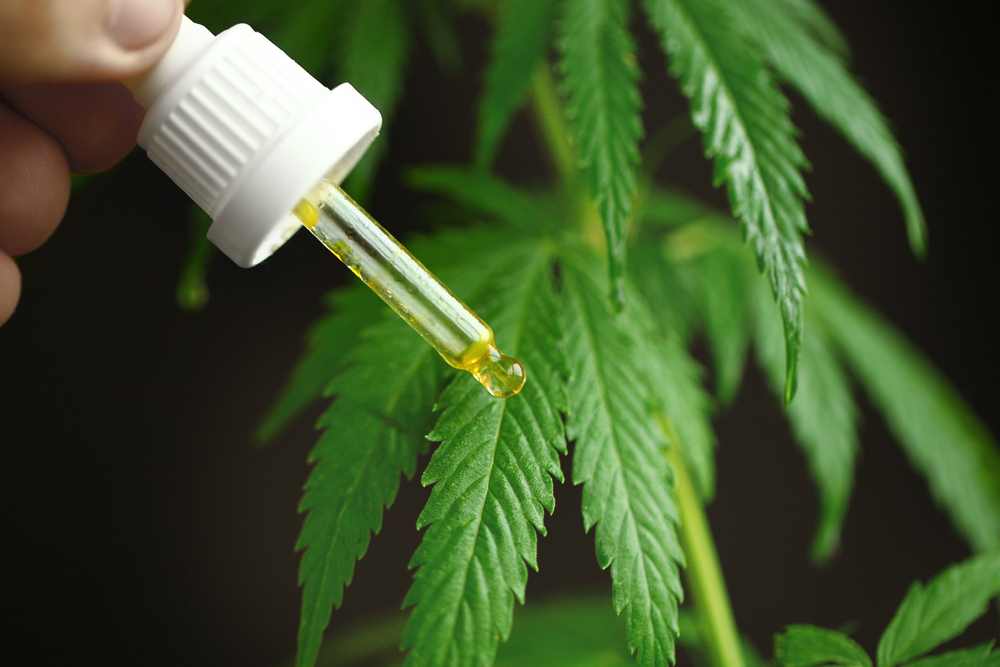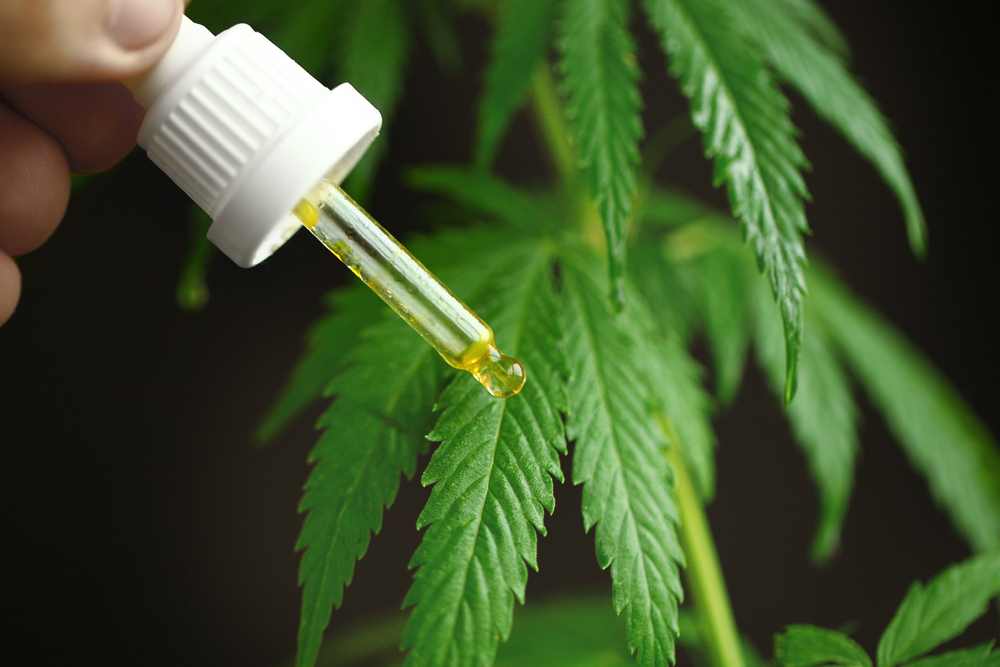 Here's The Process
For making tinctures at home, use high-profile alcohol. This is because it's safe to consume. And cannabis you purchase using your 420 med card (more on that later).
However, you should not use isopropyl alcohol for making tinctures. If you are using glycerin, use 100 percent pure glycerin.
Marijuana to alcohol ratios. Well, it depends on the kind of effects you are looking for. To make strong tinctures, add 10ml of alcohol in 1g of marijuana. For mild effects, add 30ml of alcohol in 1g of alcohol. However, there's no standard formula for this. You can customize the ratios according to your needs.
Step 1 – Get High-Quality Marijuana With Your

420 Med Card

You can buy marijuana flowers or concentrates. You should carefully check the levels of cannabinoids (such as THC and CBD) and terpenes in the products before making a purchase. THC is a major psychoactive compound responsible for causing high effects associated with cannabis use. This is because these cannabis compounds play an important role in the effects on your body and mind.

Related- How Much THC is Too Much? Let's Find Out
Step 2 – Decarboxylate Marijuana
Decarboxylation is necessary when it comes to cooking with cannabis. It's the process of converting THCA into THC. Usually, THCA starts to decarboxylate at about 220 degrees F.
Step 3 – Mix Marijuana With Alcohol/Glycerin
Mix decarboxylated cannabis with alcohol/glycerin in a glass jar. Shake the jar properly and let it sit for several weeks. However, you should shake the jar once a day.
Step 3 – Extract The Liquid
To strain the mixture, you can use a strainer or cheesecloth. Place the cheesecloth in a large cup and pour the mixture. Now, squeeze the cheesecloth properly, ensuring all the liquid is collected from the marijuana matter. Your home-made tincture is ready. Store it in dropper bottles.
Safety First
You should be careful when making tinctures at home, especially if you are doing it for the first time. Alcohol is highly flammable, so no smoking or open flames are allowed near the preparation desk. Additionally, no gas stoves to prevent accidental fire. The reason you need to use a 420 med card to get your cannabis is that you gain access to more potent strains, making your tinctures that much more effective.
Make sure there's proper ventilation in your kitchen so that the concentration of flammable droplets in the air stays low. In other words, there should be clean, fresh air in the kitchen when you are making tinctures. Most importantly, keep a chemical fire extinguisher with you.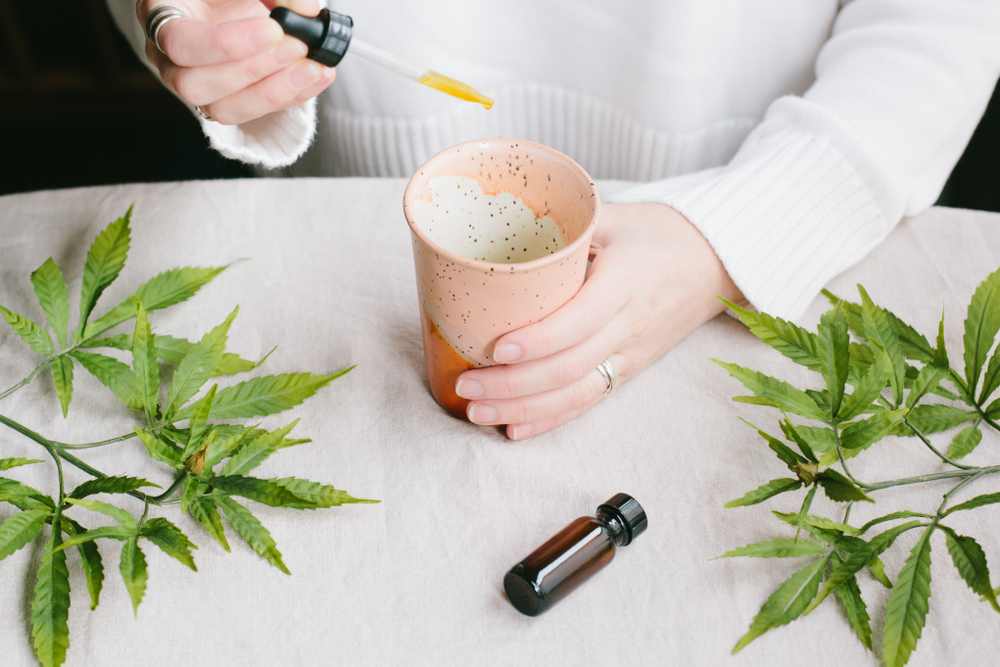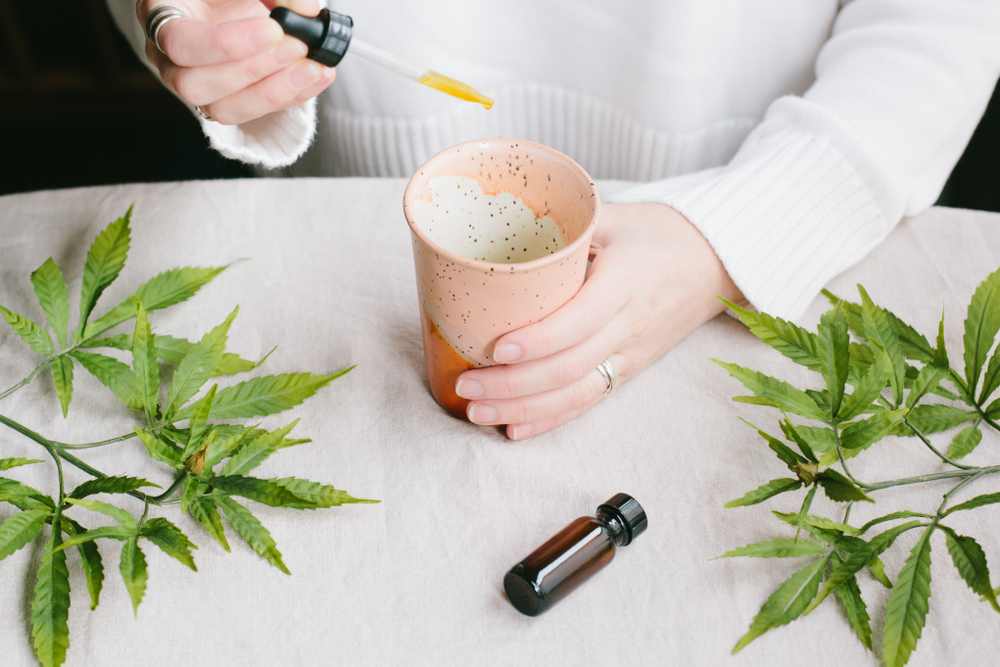 How to Consume Marijuana Tinctures?
The best way to consume tinctures is to place a few drops under the tongue. This will deliver cannabis compounds directly into the bloodstream, thus providing medicinal effects instantly. It's important to keep your dropper clean to avoid ingesting impurities, which may cause various health issues.
However, you can mix tinctures with meals or drinks, such as juices, ice creams, salad dressing, etc. It will help you disguise the taste of tinctures.
Related- Top 5 Benefits of Using Cannabis Tinctures
What about tincture doses? Checking how much cannabis you are taking is very important. We recommend you to start with a low dose, let's say 1ml. The objective is to understand how cannabinoids act in your body. Increase the dose slowly until you reach the sweet spot.
Store your marijuana tinctures in a cool, dry place. The Herbal Medicine – Maker's Handbook says that the tinctures when stored properly can last for years.
Don't Have a
420 Med Card
? Get it Online
In a marijuana legalized state, you require an MMJ card to access licensed dispensaries legally. With the card, you can get high-potency cannabis products, save taxes, grow your own marijuana plants at home, and use the herb before 21 years of age.
With telemedicine technology, applying for a 420 med card is very simple. You can see medical marijuana doctors online and get MMJ recs via email. Here's the complete process-
Sign up an account

Talk to a doctor online

Receive MMJ rec letter in PDF format via email
Related- Everything You Need to Learn About Finding The Right Medical Marijuana Doctor
Note- You can download the letter and take a printout yourself. It's accepted at medical dispensaries. However, you will receive the hard copy 1-3 business days.
Conclusion
To make tinctures at home, you require marijuana flowers/concentrate, a glass jar, and a solvent (alcohol or glycerin). Firstly, decarboxylate cannabis to activate chemical compounds, such as THC. After that, mix decarboxylated marijuana with the solvent. After keeping the mixture for a few weeks, you can strain the liquid and store it in the dropper bottles. Experts say that storing tincture properly in a dark, cool place can help make it last for many years. Alcohol-based tinctures are absorbed quickly into the bloodstream while glycerin-based tinctures are slower in action. So, you should choose the solvent carefully.
Get your 420 med card to access medical dispensaries legally.