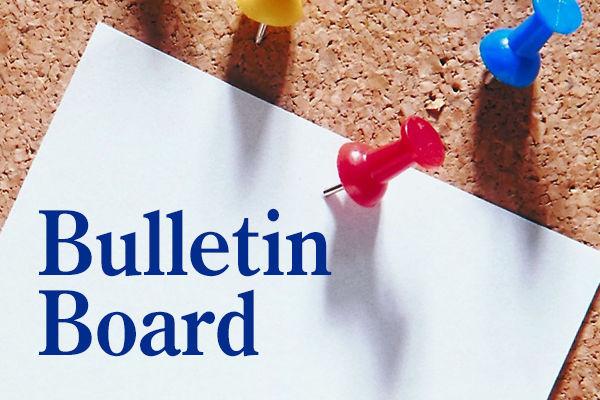 Kanawha Valley Chapter of DAR observance
The Kanawha Valley Ch apter of Daughters of the American Revolution will have displays on the Constitution at the Robert C. Byrd Federal Courthouse and it the State Capitol Rotunda during Constitution Week, observed Sept. 17-23, with patriotic literature free to the public. The chapter will also have free Constitution posters and literature for businesses and libraries to display and distribute. For more information about the Kanawha Valley Chapter Daughters of the American Revolution, email Nancy Shifflet at [email protected] or Shirley Gilkeson at [email protected]
South Charleston Public Library Service reminder
The South Charleston Public Library (SCPL) Board and management team reminds the community about continuing limitations to library services because of the current COVID-19 health and safety recommendations. Questions may be directed to SCPL, 312 Fourth Avenue, South Charleston, WV 25303; [email protected]; or 304-744-6561.
W.Va. Trappers Association meeting canceled
The West Virginia Trappers Association scheduled for Sept. 18-19 has been canceled because of COVID-19. For more information, contact Briana Frederick at 304-997-1863.
Boone Memorial Hospital continues COVID-19 testing
Boone Memorial Hospital is continuing its drive-through COVID-19 clinic between 9 a.m. and 1 p.m. on Monday, Wednesday and Friday at its location on State Street in Madison.
Mount Vernon Cemetery Association meeting canceled
The annul meeting of Mount Vernon Cemetery Association will not be held on the third Tuesday in September because of COVID-19 restrictions. The annual report will be completed for the period from Sept. 1, 2019, through Aug. 31, 2020. Call Joanne Smith at 304-757-6054 to receive a copy of the report.
Items for Bulletin Board may be submitted by mail to the Charleston Gazette-Mail, 1001 Virginia St. E., Charleston, WV 25301; faxed to 304-348-1233; or emailed to [email protected] Notices will be run one time free. Please include a contact person's name and a daytime phone number.