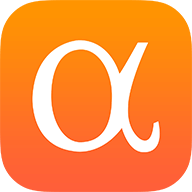 On August 26, 2020, the Florida Department of Health issued its eagerly anticipated final rules allowing the sale of edibles by MMTCs. Forms of permitted edibles include lozenges, gelatins, baked goods, chocolates, and drink powders. Trulieve's CEO has stated that edibles could amount to as much as 20% of revenue.
Catalysts in 2021
The already bright financial outlook for Trulieve has become even brighter for fiscal 2021 as a result of four catalysts. First, there has been an observable surge in applicants for medical marijuana cards from 2,500 per week pre-Covid to about 5,000 post-Covid. Second, the long-delayed Massachusetts venture is expected to become operational in the first quarter of the year. Third, Trulieve is expected to start cultivating, producing and dispensing medical marijuana in West Virginia in early 2021. Fourth, Trulieve will enter 2021 with a four-month running start on producing and selling edibles.
Florida Medical Marijuana ID Holders Surging
On September 2, 2020, Florida had 409,642 people with medical marijuana cards, 148,025 or 56.6% more than the prior year. Importantly, people with ID cards represent only about 1.9% of the state's 21 million population. Expectations are that at least 4% of the population will get medical marijuana cards, so that would be an additional 441,000 potential customers.
Trulieve claims it has 366,058 customers in its database as of August 31, 2020, and that represents a 89.4% penetration rate. Of those customers, 21,846 were added in August alone, so Trulieve added as many customers to its rolls as the entire state of Florida.
Trulieve proudly notes that its customer base is sticky as evidenced by a 76% retention rate. The average customer now visits a dispensary 2.9 times per month and the average basket size is $120. Trulieve's average customer, therefore, spends about $4,176 per year on medical marijuana.
To my knowledge there is not another state that comes close to the robustness of Florida's medical marijuana market. Sales of medical marijuana in Florida should amount to about $1 billion for 2020. Extrapolating Florida's current annual 50% growth rate in medical marijuana sales suggests that statewide sales in 2021 will amount to $1.5 billion. If, however, edibles cause (as expected) a 20% increase in sales, then statewide sales could easily reach $1.8 billion for 2021. There are no signs that the demand for medical marijuana is slowing down in Florida.
While the growth in Florida's medical marijuana market has been impressive, it would be dwarfed if recreational consumption is allowed in Florida. The prevailing view is that recreational sales could be allowed as early as 2022. If that occurred then total marijuana sales (medical and recreational) in Florida could easily reach $3 billion in 2023. After all, Florida annually gets 130 million vacationers and they would certainly be excellent potential customers.
Massachusetts
After significant delays caused by Covid and the political process, Trulieve's Massachusetts' operation is scheduled to begin delivering revenue. Total revenue from Massachusetts has been expected to be about $80 million per year with a significant amount of that revenue being wholesale. Realistically, Massachusetts might produce about $40 million in Fiscal 2021 revenue. A significant portion of Trulieve's revenue in Massachusetts is expected to come from wholesaling the product, which is an entirely new channel of distribution for the company.
At the moment, wholesaling is not permitted in Florida except in special circumstances. Florida is a seed-to-sale or vertically integrated state where dispensaries can only sell the product they cultivated and processed. Massachusetts, on the other hand, allows licensees to cultivate or process or operate a dispensary. Unlike Florida, a licensee in Massachusetts is limited to 100,000 square feet of cultivation, three (3) recreational dispensaries, and three (3) medical marijuana dispensaries.
West Virginia
An announcement in the August 20, 2020, issue of The Herald Dispatch stated that Trulieve was approved on a 3-2 vote by the Cabell-Huntington, West Virginia Board of Health to build a cultivation facility. Surprisingly, as of this date, Trulieve has not made a formal announcement about its entry into West Virginia. It is assumed Trulieve is waiting to hear from the State of West Virginia, which issues all permits, before the company actually makes an official statement.
Entry into West Virginia pins a fifth flag on Trulieve's map of the USA, adding credibility to its often-stated strategy to become a full-fledged multi-state-operator or MSO. In addition to its cultivation facility, Trulieve has applied for a processor facility in Cabell county and dispensary licenses in South Charleston. Buckhannon, Morgantown, and Weston.
West Virginia's medical cannabis law allows for up to 10 growers, 10 processors and 100 dispensaries to operate in the state. The Herald-Dispatch stated, "The state received 199 dispensary applications and nearly 40 applications each for growers and processors."
It is unlikely that West Virginia will have a material impact on Trulieve's financial results in 2021 or future years. It is the second poorest state in the nation with a mean household income of $61,225. By comparison, Florida is $76,652, while Massachusetts is $106,627 and Connecticut is $109,693. Per capita income at the state level is less important than the per capita income at the local level if you are solely a retailer. Statewide per capita income, however, is certainly important to wholesalers who sell throughout a state.
West Virginia is a beautiful state and home to one of the greatest resorts in the USA – The Greenbrier. Despite its natural beauty, it has long suffered from a lack of population. It ranks as the 39th most populous state with 1,778,070 residents and its population has declined by 4.11% since 2010. For reference purposes, the population of Florida since 2010 has increased by 16.7%.
Interestingly, unlike Massachusetts and Florida, West Virginia levies a 10% tax on dispensary sales of medical marijuana to patients or caregivers. While this tax will be passed on to the customer, the state's 6.5% corporate income tax will be borne by Trulieve. Among the other states in which Trulieve operates, the corporate income tax rate in Florida is 4.458%, Connecticut 7.5%, Massachusetts 8%, and California 8.84%.
Medical Marijuana Edibles
Trulieve's timing on edibles has been perfect and enabled it to introduce edibles to its SKU lineup within a week of edibles being allowed. Trulieve completed its 10,000 square foot commercial grade kitchen early so they could experiment with in-house as well as partnered edible products such as Binske, Bhang, District Edibles and Love's Oven. They also accumulated an inventory of cannabis extract necessary to produce the edibles.
As of September 2, 2020, Trulieve was one of only four (4) MMTCs in Florida whose kitchen had been approved by the state. During the next few months no competitor is likely to match the quantity, quality and selection of edibles that Trulieve offers. Trulieve's CEO has stated edibles can be expected to increase sales by about 20% with minimal cannibalization from other products in its SKU. The introduction of edibles is expected to further solidify Trulieve's position as the leader in Florida's booming medical marijuana market, where it accounts for about 50% of all medical marijuana sales.
Fiscal 2021 Forecast
In its Q2 2020 earnings release Trulieve raised its Fiscal 2020 guidance to $465-485 million in revenue. That represented an increase of 22% above its prior guidance. If Trulieve's Fiscal 2020 revenue equals $475 million, which is the midpoint of its guidance, then that will represent a year-over-year increase of 88.5%.
Given the observed 55% growth in people with medical marijuana IDs and Trulieve's growth in revenue, it seems reasonable to forecast revenue for Fiscal 2021 of $725 million. That revenue forecast assumes Massachusetts adds $40 million (half what Trulieve projected), West Virginia adds $20 million, Fiscal 2020 revenue of $475 million grows by 20%, and edibles add $95 million (20% of the $475 million Fiscal 2020 guidance mid-point).
Massachusetts and West Virginia might weigh on Trulieve's gross profit margin of 75%; however, that should be counterbalanced by Trulieve's Florida operations. Studies suggest that the profit margin on edibles is higher than on flower or other products. The profit margin on flower has been estimated at 76%, on tinctures/ointments 84%, and on edibles 92%.
Given the above revenue and gross profit margin projections, Trulieve should have a gross profit of $544 million in Fiscal 2021. If Trulieve is able to keep operating and interest expenses at 36% of gross revenue, which is what it achieved in Q2 2020, it will produce income before taxes of about $283 million.
Disclosure: I am/we are long TCNNF, LHSIF. I wrote this article myself, and it expresses my own opinions. I am not receiving compensation for it (other than from Seeking Alpha). I have no business relationship with any company whose stock is mentioned in this article.