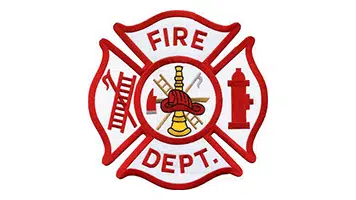 Indiana Fire Crews were called out early this morning for a fire at an auto parts store.
Indiana County 911 reported that the call went out at 4:27 this morning for the AutoZone store at 2044 Oakland Avenue. The Indiana Fire Association, the RIG team and Citizens Ambulance were initially dispatched, with Homer City, Coral-Graceton, Black Lick and Cherryhill Township fire fighters called in to assist a minute later. Initial reports say that fire was seen coming through the roof of the building.
This was part of a busy weekend for firefighters in Indiana County. Homer City, Aultman and Coral-Graceton firefighters were called out along with the Hazmat team and Citizen's Ambulance were called out at 11:37 AM on Sunday for a reported structure fire on Daisey Lane that was reported to have started in a dryer. Indiana and Coal Run firefighters were also dispatched to the scene, but all assisting fire companies were called back.
Indiana Fire Companies 4 and 1 were called out for a reported structure fire on Anderson Avenue at 4:08 PM on Sunday. The RIG team and Citizens were also called out as well.
And earlier this morning at 1:47 this morning, Indiana Fire Company 3 was dispatched for a dumpster fire on Medlar Drive in White Township.