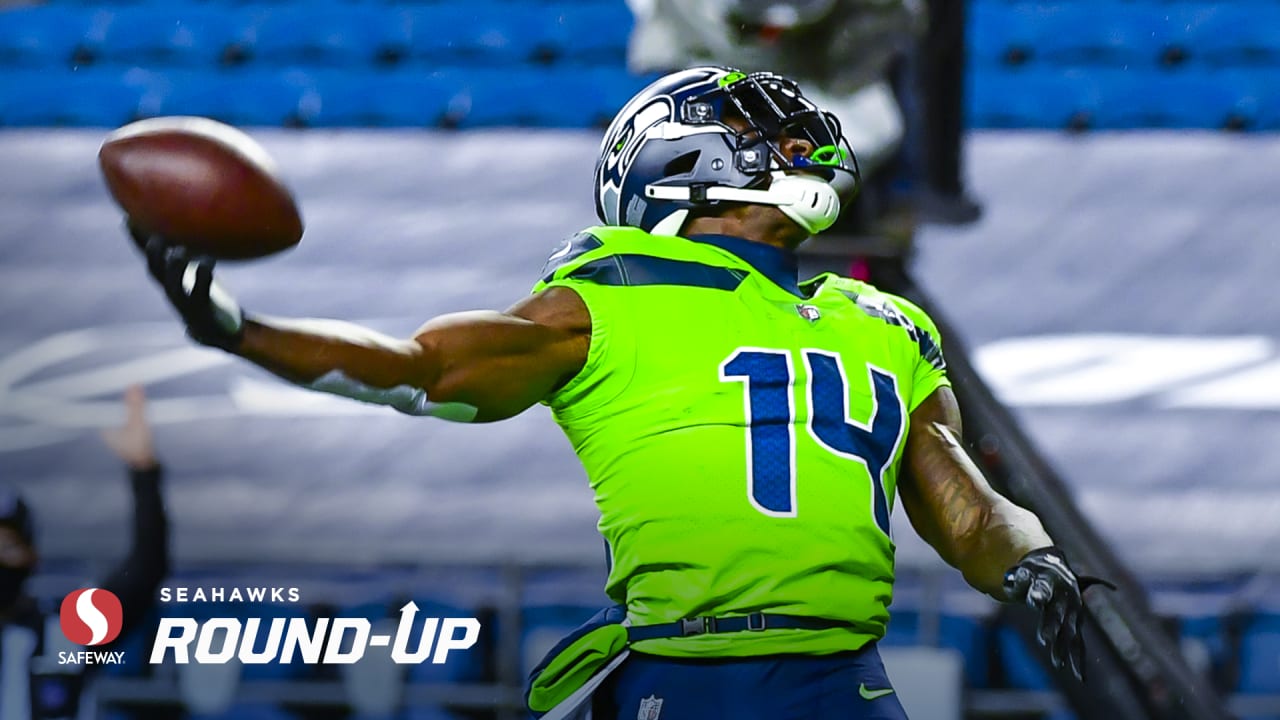 "Good Morning Football" Sees DK Metcalf As 2020's Breakout Star
Through five games, the Seahawks have a number of players who have taken massive steps forward from last year. Perhaps none have emerged like DK Metcalf. As a rookie, Metcalf had 900 receiving yards and seven touchdowns in the regular season before his record-setting playoff outburst against the Eagles.
In Year 2, he's gotten even better. Metcalf's been Russell Wilson's top target all season, catching four or more passes in all five games and leading the team with five touchdowns. The most impressive stat through five games is his ridiculous 22.5 yards per reception, which easily tops the NFL. Nineteen of his 22 receptions have gone for a first down.
In a segment on NFL Network's "Good Morning Football," analyst Peter Schrager chose Metcalf as his breakout star of 2020. Here's what he had to say:
"You say, 'Wait a second, he was a breakout star last year! He had 160 receiving yards in a playoff game, isn't that enough?' No, I think this guy has gone to the next level. He's in that Julio (Jones), Michael Thomas, DeAndre Hopkins conversation. And if you're a fan of a team kicking yourself saying 'We took this guy over DK Metcalf in the draft,' don't worry, there's eight other teams like you."
To put Metcalf among guys like Jones, Thomas and Hopkins is the highest of praise. Those three have been elite wide receivers in the NFL for multiple years, and Metcalf appears to be his way to joining them.