This website is informational and cannot diagnose or treat illness or disease. Medical marijuana should be used under the direction of a licensed healthcare provider. This site contains advertisements. If you click a link and make a purchase, MarijuanaMommy.com may receive a commission.
We are proud to collaborate with other brands to introduce readers new products and services. Please enjoy this collaboration with our sponsors.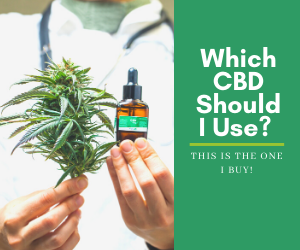 Recipe for Citrus Lime CBD Pies
A lot goes into making CBD edibles. First you have to decarb the hemp flower, then you have to infuse oil or butter. After all that work, you're finally ready to start on the actual edible itself.
Using an already prepared CBD oil removes the first two steps. This makes making CBD edibles at home a lot easier. This particular recipe for Citrus Lime CBD Pie is made with Crescent Canna's High-Potency CBD Drops, which come in a mandarin lime flavor that pairs perfectly.
To make dosing easier, we designed this recipe to be single serving size with mini-pie crust shells. In the end, you'll want to divide the filling as evenly as possible for the most consistent doses. Alternately, you could make a regular sized pie with the filling and estimate the dose based on the number of slices.
Remember, CBD can interact with some medications, so always talk to your doctor before adding a new substance into your wellness plan.
CBD Edibles Dosing
We're using Crescent Canna's maximum strength CBD oil in this recipe. The strength of the oil in this recipe is very high, with 9000 mgs of CBD per 1 fl oz bottle. Each dropper has 300 mgs of CBD.
We're using a very concentrated dose because we want to use the lowest amount of oil possible, so that we can preserve the texture of our filling.
Crescent Canna offers CBD drops in varying strengths. If you're using a different product, you'll need to determine your dose.
As you're preparing your CBD edibles, pay attention to the total amount of milligrams of CBD added. You can then divide this number by the number of servings. For this recipe, we're adding a total of 600 mgs of CBD. We're making 6 mini-pies. So, 600 mgs/6 pies=100 mgs/pie (for most people, this is a large dose–I only eat half a pie at a time)
This is a no-bake edibles recipe. It's super easy and fast to prepare.
Ingredients for Citrus Lime CBD Pie
1 Block of cream cheese – 8 oz

(ROOM TEMPERATURE!!)

1 Can of

sweetened condensed milk

– 14 oz

Juice of 1 lime

2 Tablespoons of powdered sugar

6 mini-pie crusts – graham cracker shells

2 Droppers of

Crescent Canna's

9000 mg Max Strength CBD Drops

– MANDARIN LIME Flavor

Lime zest and slices for garnish
Citrus Lime CBD Pie Recipe Directions
First, it's VERY important that the cream cheese has warmed to room temperature. If the cream cheese is too cold it will not mix properly and you will have lumps in the filling.
Step 1: Add cream cheese, condensed milk, and lime juice. Mix thoroughly until the filling no longer has lumps. If you do not mix the filling well enough, you will have tiny lumps of cream cheese in your pies and an inconsistent final texture.
Step 2: Add powdered sugar. Mix well to combine.
Step 3. Add two full droppers of Crescent Canna's Mandarin Lime CBD Drops – 9000 mg Max Strength. Mix WELL to combine. You want to ensure the CBD is mixed in consistently.
Step 4. Divide filling evenly into 6 mini-pie crust graham cracker shells.
Step 5. Garnish Citrus Lime CBD Pies with lime zest and lime slices.
Step 6. Place in the refrigerator to chill.
Step 7. Enjoy responsibly and remember to always label your infused treats!
Still hungry? Try another amazing edibles recipe.
Trending Now