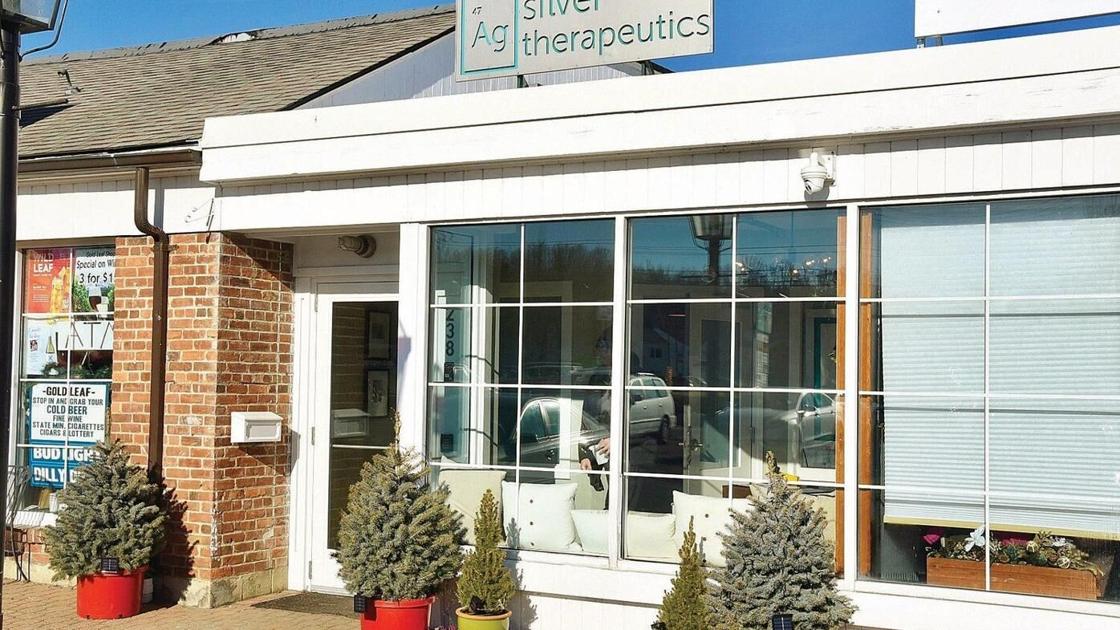 Although state regulators may not begin issuing cannabis retailer licenses until as late as October 2022, voters in Bennington and Pownal will decide at their respective town meetings this year whether to allow such establishments in the future.
S.54, the state law passed last year that lays out how Vermont's cannabis marketplace will be regulated, requires municipalities to "affirmatively permit" via Australian ballot retail cannabis shops, "integrated licensees" — existing medical dispensaries that obtain permission to engage in an array of cannabis-related activities, including retail sales — or both types of enterprises to operate locally. Pownal's ballot asks voters about both types of licensees in one article, while Bennington's ballot asks about each type in separate articles.
There is one existing medical dispensary in Bennington, PhytoCare Vermont, located at 120 Depot St. The company said in a statement that it is "currently evaluating the market and determining how we can best serve the evolving needs of the state."
Across Vermont, nearly two dozen municipalities, including the two Bennington County towns, will decide next month whether to allow retail cannabis establishments, according to VTDigger.org.
Town Meeting Day polls in Bennington open on March 2. Pownal's election was slated for the same date but has been rescheduled for March 30 after the town erred in mailing hundreds of town reports.
"Vermont residents have been travelling to Massachusetts since they opened a dispensary there, and the amount of foot traffic it created has benefited surrounding businesses for years," John Shannahan, executive director of the Better Bennington Corporation, wrote in an email. "I would like to see the same thing happen in Bennington."
Other towns in Bennington County at least briefly considered authorizing cannabis retailers but did not opt to advance the matter to a vote.
The Manchester Select Board considered a request to place the item on the ballot this year but ultimately "felt they did not have enough information to make a decision," Town Manager John O'Keefe wrote in an email.
"There are still too many questions related to the implementation of the legislation from the Manchester perspective," O'Keefe wrote. "Some of the questions that couldn't be answered revolved around local taxation and local control."
The state law "does not provide any cannabis-specific taxing authority to municipalities," according to a Vermont League of Cities and Towns report. The state will keep revenue from a 14-percent cannabis excise tax and a 6-percent sales and use tax, though the municipalities that have enacted a 1-percent local option sales tax would see some revenue through that mechanism.
Municipalities that host cannabis establishments will receive yet-to-be-determined fees that applicants pay to the state for annual licenses, according to VLCT. Towns may establish local cannabis control commissions, the report states, but those entities "must administer the rules furnished to them by the (state) Cannabis Control Board" and cannot impose additional standards "beyond signage and nuisance ordinances and very specific zoning provisions."
In Arlington, the item "was briefly discussed last fall but didn't garner serious discussion among the board, with other priorities causing the matter to take a back seat," Town Administrator Nick Zaiac wrote in an email.
The matter didn't come up at all during preparations for Town Meeting in Dorset, according to Town Manager Rob Gaiotti.
Under the new law, integrated licensees could be permitted to begin selling cannabis to the public several months earlier than new retailers, according to a legislative timeline. "Given that Bennington is (already) home to a dispensary," Jonathan Cooper, a community and economic development specialist for the Bennington County Regional Commission, wrote in an email, "there is the possibility that our region could play host."
Cooper added, however, that he has noticed relatively tepid public support" for the arrival of retail cannabis and that "fairly or not, many businesses are not comfortable being next to a head shop, much less a cannabis retailer." Rather than seek downtown locations, cannabis retailers in Vermont may be more likely to locate in strip-mall settings, as is the case for several Berkshire County cannabis shops, Cooper suggested.
Five of the six Pownal Select Board candidates who participated in the Feb. 7 forum sponsored by the Friends of Pownal expressed clear support for adopting the cannabis article, citing potential economic and other benefits. The sixth candidate, incumbent Bob Jarvis, said there are "pros and cons" to the measure but noted that he voted to place the question on the ballot so that residents can decide. One of those six candidates, Joyce Held, ended her candidacy at the forum's conclusion.
Jim Carroll, a select board member in Bennington who advocated for putting the questions on the town's ballot, said on Tuesday he believed cannabis sales could potentially become an economic engine for the town, though he added that he is not advocating drug use.
Manchester realtor Paul Carroccio sees cannabis as an opportunity for "economic growth at a controlled scale and in an agricultural sector," he wrote in an email.
"I think it's a positive move for these communities to have a commercial sector generating local real estate and sales tax revenue as well as interest in the community through new jobs, renewed energy in properties to own/lease for these purposes, and reinvestment in our small Vermont communities," Carroccio, who is CEO of TPW Real Estate, wrote.
Carroccio likened the potential trajectory of the cannabis industry in Vermont to "the evolution of the microbrew and distillery industry popping up in our small towns and bringing new tourists and new families to work in these new businesses and enjoy what Vermont has to offer."
The town of Londonderry, which has moved its Town Meeting to May 1 in an effort to maintain its floor-meeting tradition, a change permitted by a state law adopted in January, would need to hold a special meeting for a vote on opting into retail cannabis sales, given the Australian ballot requirement.
The Windham County town's select board has discussed the issue recently but has not scheduled a special meeting for a vote. The board's "position at this time is that there is great uncertainty at the State level on cannabis rules and process," Town Administrator Shane O'Keefe wrote in an email, "and as a result there is a good amount of information gathering necessary before it is ripe for a vote on the matter."